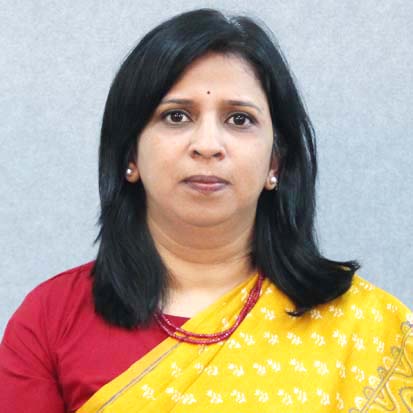 Dr. Ujjwala Palsuley
Principal MMCOA,Pune
It gives me great pleasure to write this introduction to the Pune University's Bachelor of Architecture (B. Arch) (Five years Full Time Degree Course) at Marathwada Mitra Mandal's College of Architecture (MMCOA) and admit students from wide range of backgrounds. That outward looking tradition still inspires us, extending beyond access to openness and innovation in education. This approach has brought MMCOA today to the forefront of research, teaching & practice internationally.

MMCOA is the first unaided educational institute who had started B. Arch. degree courses in 1985, under University of Pune & also recognized by Govt. of Maharashtra & All India Council for Technical Education (AICTE), New Delhi - India. There are more than 100 students who have completed their Post graduation course in different Universities of the world successfully after completing their B. Arch. from MMCOA. Students are encouraged to become involved with the co-curricular activities, which acts as a central focus for region-specific approach & indirect learning. MMCOA provides valuable extra facilities & makes the base of the students very strong for their future career.
MMCOA is preferred first by all meritorious students for First Year B. Arch. admission. This is witnessed by the results of the students standing consistently first in University among all the colleges under Pune University. I believe that MMCOA is one of the finest places to study Architecture in India.